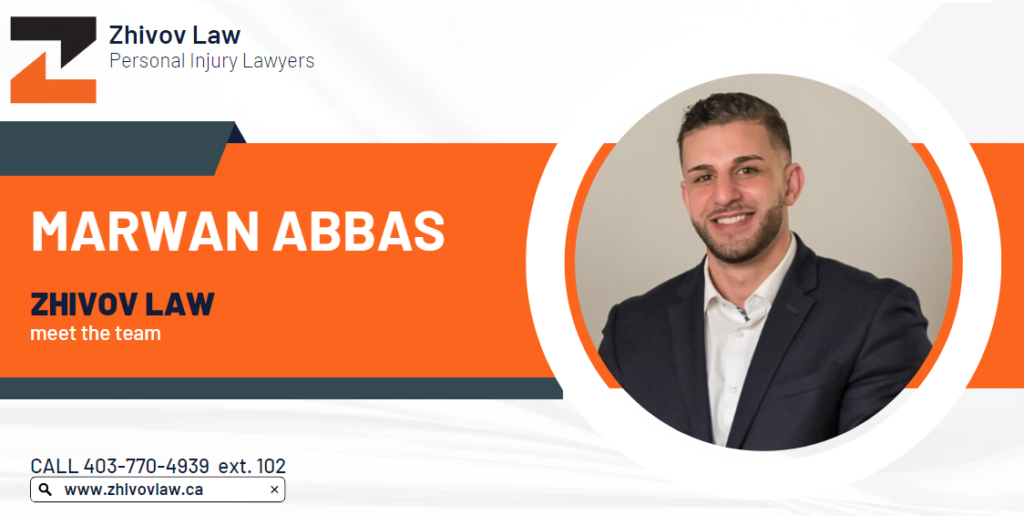 What do you do at Zhivov Law?
I am currently completing my Student-at-Law Articling term, which is designed to give prospective lawyers a variety of work offering a wide range of hands-on, practical experience in the legal profession. This process emphasizes the legal educational component and long-term professional development, which involves much more than just the knowledge of the law. It requires mastery of the essential elements of an ethical lawyer, along with the effective analysis of legal opinion, development of practical lawyer skills such as drafting, advocacy and practice management.
What is something personal injury lawyers deal with that you want to fix?
Personal injury is a very sensitive area of law, as it deals with a person's health, recovery and well-being. The aftermath of an injury can be quite devastating, both mentally and physically, which undoubtedly imposes long-term implications on their daily life, family and career. Therefore, it is important that personal injury lawyers handle clients with a level of compassion and empathy – no matter the size of the potential future settlement. Each person's situation is different – having a lawyer "in your corner" who understands your personal situation and handles all requests in a timely manner is crucial in alleviating the stresses and frustration during the civil claim process. Unfortunately, insurance companies have built a reputation for deceiving and misinforming clients, as their business objective is to process your claim prematurely and release you of your rights as soon as possible. It is in your best interest to contact a personal injury lawyer as soon as possible to stand up to the predatory approach of insurance companies.
What are your credentials / past experience, for working in your position?
Prior to law school, I worked in the finance industry for several years – specifically in investment consulting and mutual fund management. Although my previous role was very personal in nature by assisting clients to reach financial freedom and obtain their financial goals – it lacked moral fulfillment. I felt that I needed to play a more integral societal role of "giving back" through advocating for the legal rights of vulnerable members of society. Since transitioning into the legal world, I've gained experience in family law, corporate law and (most recently) personal injury law. As a personal injury lawyer, I am at the forefront of representing vulnerable members of society, as I owe a duty of loyalty to vigorously defend our injured clients against large insurance companies with business models built solely against their best interests. Our clients come to us at their lowest point and being able to assist them back on their feet (literally) is incredibly rewarding.
What do you like about working at Zhivov Law?
Our team at Zhivov Law has over 40 years of experience in the world of personal injury and motor vehicle accidents. Being able to rely on the experience of my colleagues to assist me in navigating through the complexities of a personal injury claim ensures that my clients will always receive the financial settlements they deserve. I love the diversity of our team, as it allows me to learn more about other cultures, as well as interact with clients of different languages and backgrounds.
What the most common question you are asked by new clients?
A lot of times, clients ask, "How much money can I expect to receive?" As much as I'd love to reassure clients with an expected dollar range of compensation, the amount of the eventual settlement depends on several factors including the severity of the injuries, the cost of medical care expenses, and the degree of physical, emotional and financial impact on the client's life. In Alberta, legislation does not limit settlement amounts of lost income and emotional suffering, which is why it's important to consult an experienced personal injury lawyer at Zhivov Law to best evaluate the FULL extent in which your injuries may restrict your future quality of life.
What's your background?
Although I was born and raised in Calgary, Alberta – I come from a family of Lebanese descent and can speak Arabic fluently.
What are the values that drive you?
My personal values are grounded in kindness, fairness, loyalty and determination. As a member of the Law Society of Alberta, I am constantly self-reflecting and improving to ensure that my personal values are always aligned with the highest level of professional and ethical standards.
What do you enjoy doing when you are not working?
I enjoy playing hockey, bodybuilding and spending quality time with friends and family. As an aspiring lawyer, I devote a majority of my days to sitting in front of a computer screen, which obviously isn't the healthiest. I try minimizing screen time when outside the office, as well as travelling whenever I get the opportunity. I also try to volunteer in my community as much as possible, as it helps me develop a greater sense of purpose in my life, which is extremely motivating and rewarding.