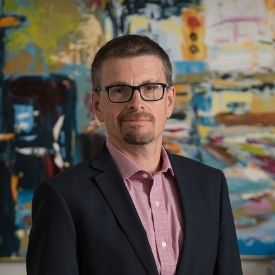 Vladimir works with clients who have had the misfortune of getting into an accident that wasn't their fault. His clients are regular people who come from all walks of life. Many have been involved in motor vehicle accidents. Every client is unique and each case is different.
As an accident lawyer, Vladimir meets with his clients, advises them on their rights and responsibilities, and then works to determine the extent of their injuries by consulting with medical and other professionals. Once the extent of a client's injuries are clear (whether the client has recovered or will continue to face ongoing issues), Vladimir works to determine the dollar value of the claim, involving independent experts, if necessary. He then endeavours to negotiate the best financial settlements for his clients.
Over the years, Vladimir has helped thousands of clients receive the financial settlements they deserve.
"Often clients need treatment for a long time – sometimes for the rest of their lives – and that's expensive," he says. "The money doesn't restore their health, and it doesn't make them whole, but money, at least, helps them deal with their injuries or loss."
A graduate from the law school at the University of Calgary, Vladimir also holds a master's degree in Russian history from Carleton University. Vladimir is an active member of the Alberta Civil Trial Lawyers' Association and the Canadian Bar Association. Originally from Kiev, Ukraine, Vladimir speaks fluent Russian.
Book a Meeting with Vlad
Here are some of Vladimir's recent reviews from clients:
"Dealing with Zhivov Law was a great experience. My case was especially complex as they had to deal with three different insurance companies at the same time. They negotiated for a much better settlement than was originally offered. I am very happy with the result." – Paul Bushell (5 stars on Google reviews)
"Vladimir and his team are very professional and a pleasure to deal with. They took care of all the details and dealt with the insurance company for a great settlement, allowing my wife and I to focus on healing. I hope I never need them again, but Zhivov Law will be my first call after an accident. Thank you for the exceptional work!" – Sean Ferguson (5 stars on Google reviews)
"Vlad was very informative and kept me updated with everything that was going on. Very simple and easy to deal with. They know how to make the situation a little less stressful. Would highly recommend these guys!" – Josh Harris (5 stars on Google reviews)
"I am very impressed with not only the quality of service I received but also the professionalism and compassion shown by Mr. Zhivov and his staff. I was always communicated to with respect and made to feel very comfortable asking any questions I had, and throughout my whole case if I ever needed anything. Responses were always complete and fast. I had the genuine feeling of trust, and that these people were on my side and fighting hard alongside me for our mutual goals. I approached Mr. Zhivov in a true time of need in my life and he has sincerely helped me out in many major ways. Once again I am very impressed and satisfied with the quality of service I have received, and would absolutely recommend Mr. Zhivov and his associates to everyone." – Saveli Folline (5 stars on Google reviews)
"Vladimir has been working with me on my case since 2015. I absolutely appreciated his promptness on all messages and e-mails. Not only was communication easy but I also highly appreciated that he never made me come to his office – We were always able to work details out over e-mails which saved me and my family so much time! Vladimir really pushed to achieve our end results (which were really great!) and was also very honest up front about what we could be expecting in the end. I highly recommend going to Zhivov Law!" – Rebecca Pare (5 stars on Google reviews)
Awards & Recognition
Zhivov Law has been recognized as a leading personal injury law firm in Calgary in various publications over the years. Since 2020 Vladimir Zhivov has been featured in ThreeBestRated as one of the top 3 personal injury lawyers in Calgary.